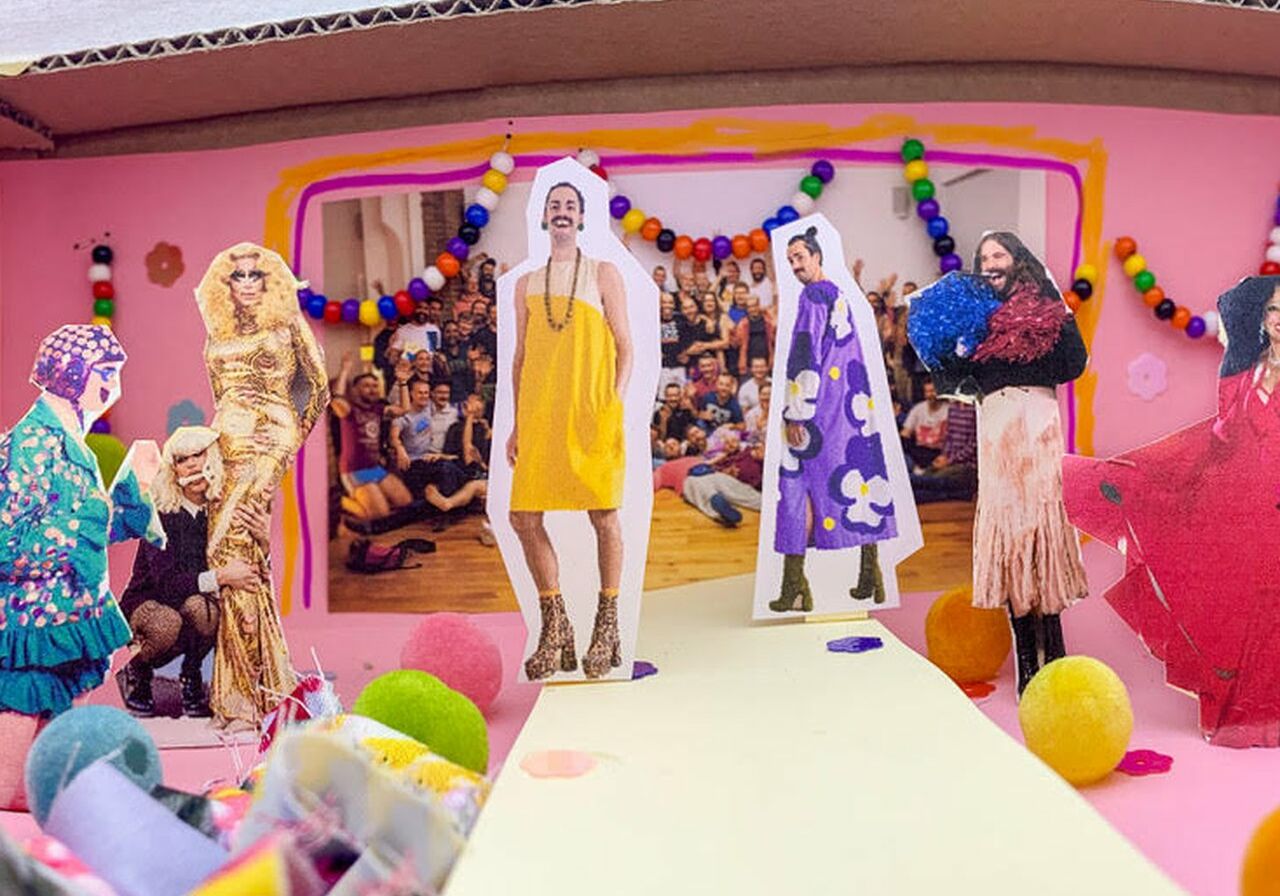 Humans store and humans collect. Our possessions reaffirm who we are, where we come from, go to and what we value. If you would place some of these things in a shrine, what would that look like?
During the second Therapy Session participants were invited to trace their origins: background and roots; core values and key figures. The guides for this session were our guest editor Fresco Sam-Sin and Theodoor Adriaans (Fragments of Community Dressing).
Because think about it: every single one of us has objects that deserve a place of honour and worship in our lives and in our homes. While you might aesthetically feel that your great-grandmother's vase clashes with your Hello Kitty collection, this session sought to connect those things that you would normally not bring together. It made participants look back to the people and memories that brought them where they are today, and placed them together in their own, personal shrine; taking them with them towards the future.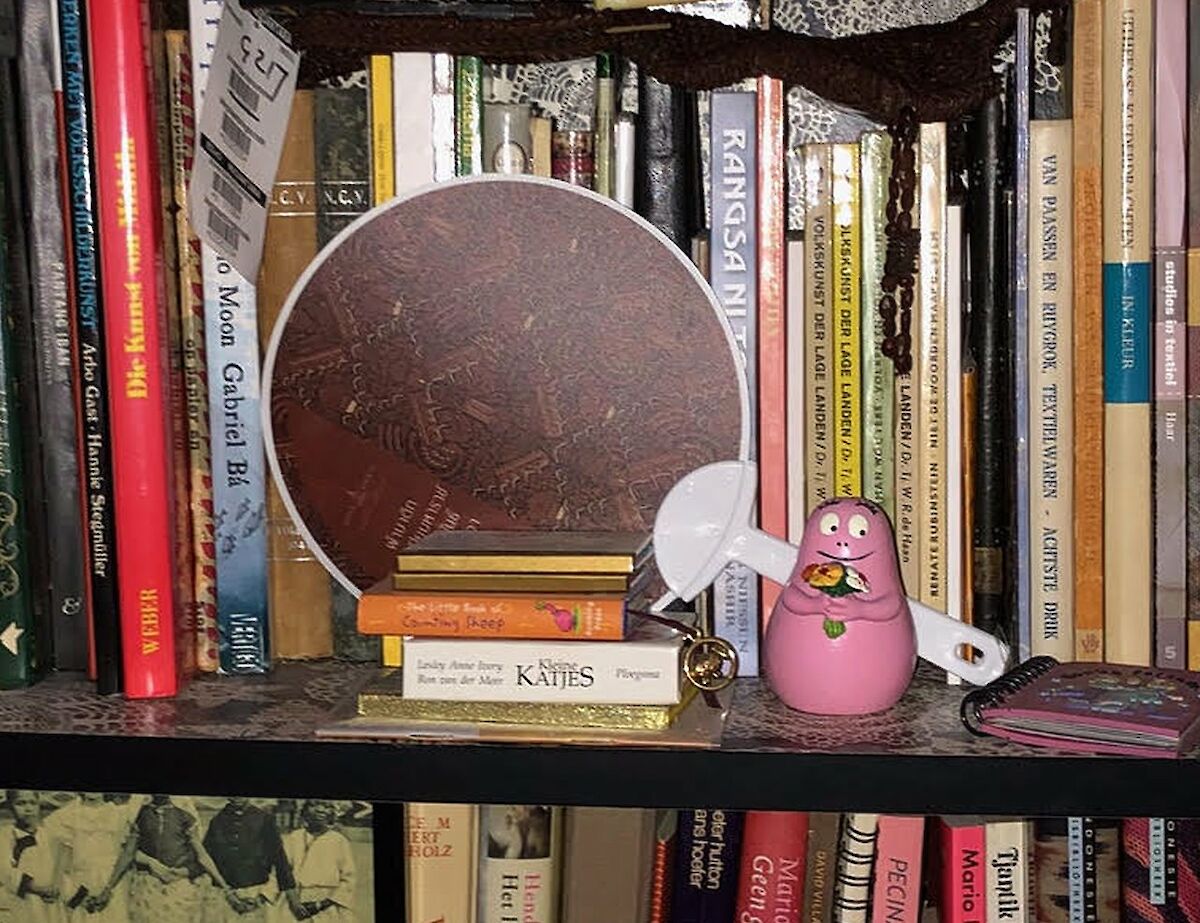 Shrine by Sabine Bolk
"I chose Barbapapa as a leading figure in my shrines. When I was a child and didn't feel well, I watched Barbapapa so many times, that my mother got the video from the video store. My parents now still give me presents from Barbapapa. I believe Barbapapa is a really interesting role model. He is not welcomed with open arms, but always remains friendly and kind. He always wants to be helpful and is very flexible."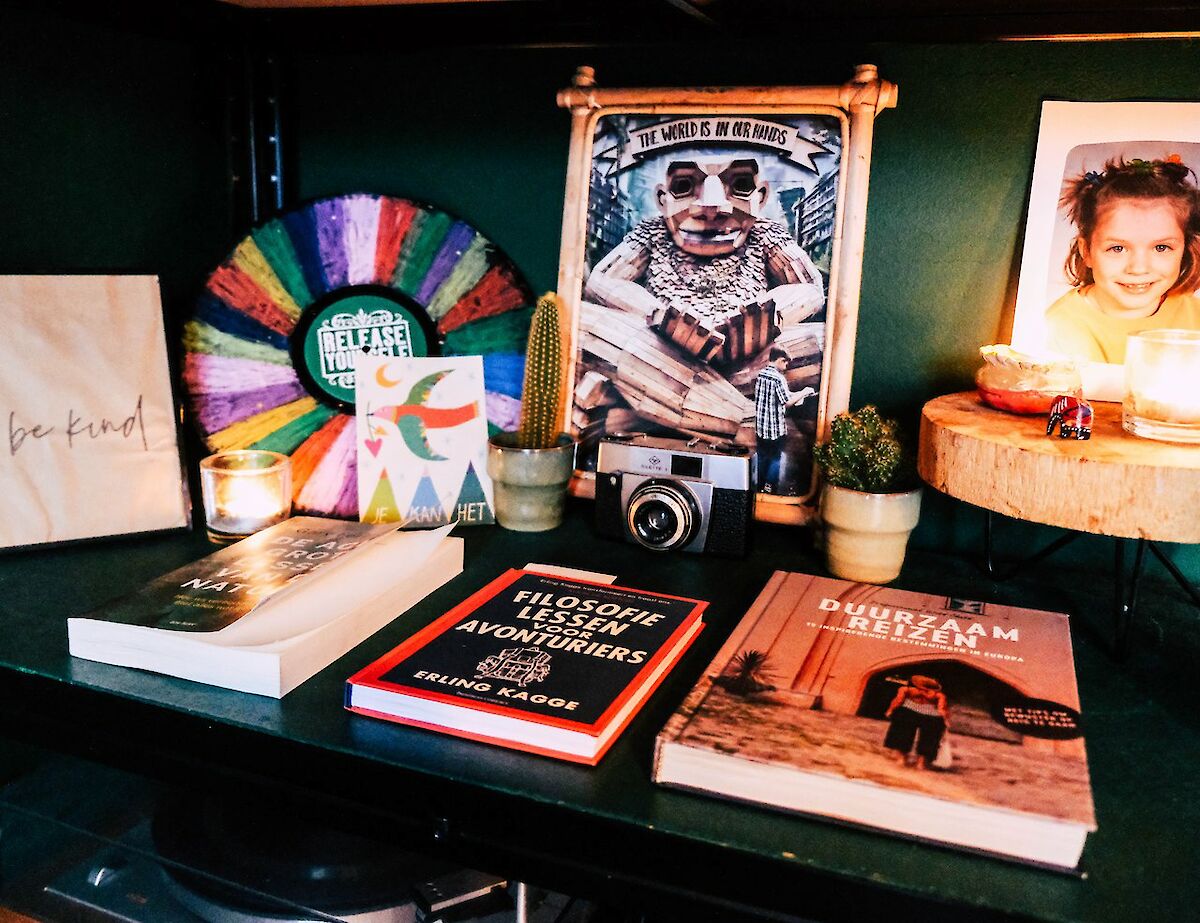 Altaar van Chanel Trapman
"During the Therapy Session, I discovered that I already had some really meaningful items laying around in different places in my house, but now I could unite all these objects in my Shrine with a story. What normally used to be a shelf full of meaningless clutter is now a place decorated with important memories, reminding me of who I am now and where I want to go in the future."